UNTITLED space, 
3-13-7 Kyojima, Sumida City, Tokyo. 131-0046
Open: 12.00 - 19.00 pm
Kon Aduki makes sculptures with textiles. Her family runs a sewing school and she became acquainted with sewing skills in her childhood. Kon overlaps herself with Katsushika Oi who learned artistic techniques from her father Hokusai and developed it into her own expression. On the other hand, she knows the techniques she learned from her family are often dismissed as a skill for domestic work unlike Oi's drawing/painting techniques for Ukiyoe. Especially the technique of "tsukuroi" (mending) has a long history developed through mother and daughter relations. Exploring the techniques taught by her mother and grandmother, Aduki started considering the clothes made by them as forms of self-expression instead of just commodities. For this show, she will create new soft sculptures and present them as an installation, referencing the clothes made by her grandmother.
テキスタイルを用いた立体作品を制作する近は、実家で洋裁教室を営む家族のもとで、幼少のころから裁縫に触れてきました。父の北斎から学んだ技術を礎に、絵師として独自の表現を追及した応為に自らを重ねる一方、近が受け継いだ裁縫、特に繕いの技術は、母から娘へ継承されてきた長い歴史がありながら、浮世絵とは異なり、家事の一環とされ保存されずに消費されてきました。先代から受け継いだ技を見つめるうちに、近は、祖母が仕立てた洋服を、単なる日用品ではなく、彼女たちの表現のかたちとして捉えなおしました。今回の展示では祖母が仕立てた洋服を参照しながら、自身のソフトスカルプチャーを制作し、インスタレーション作品として展示します。
Exhibition photos
Photo credits: Maciej Komorowski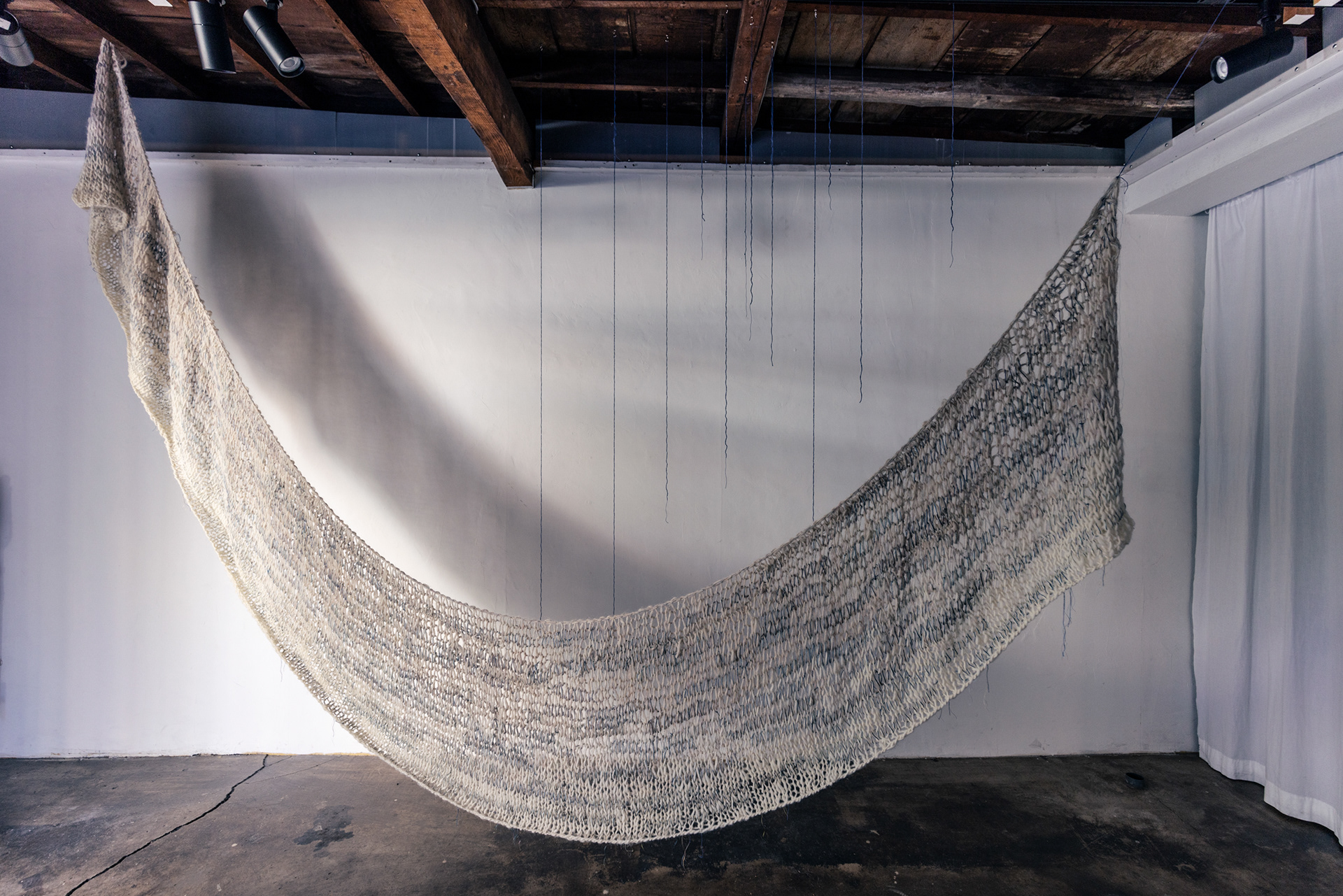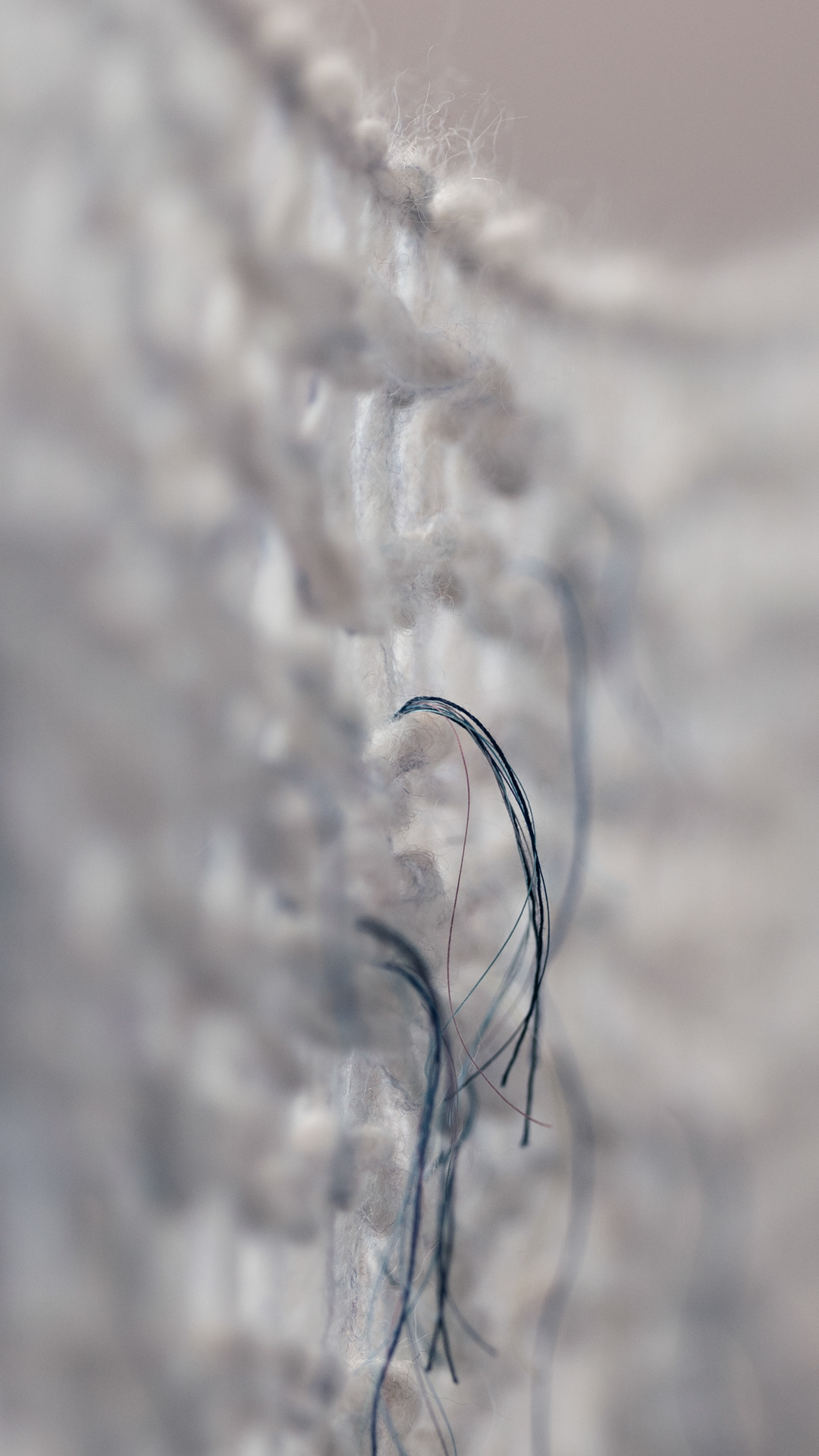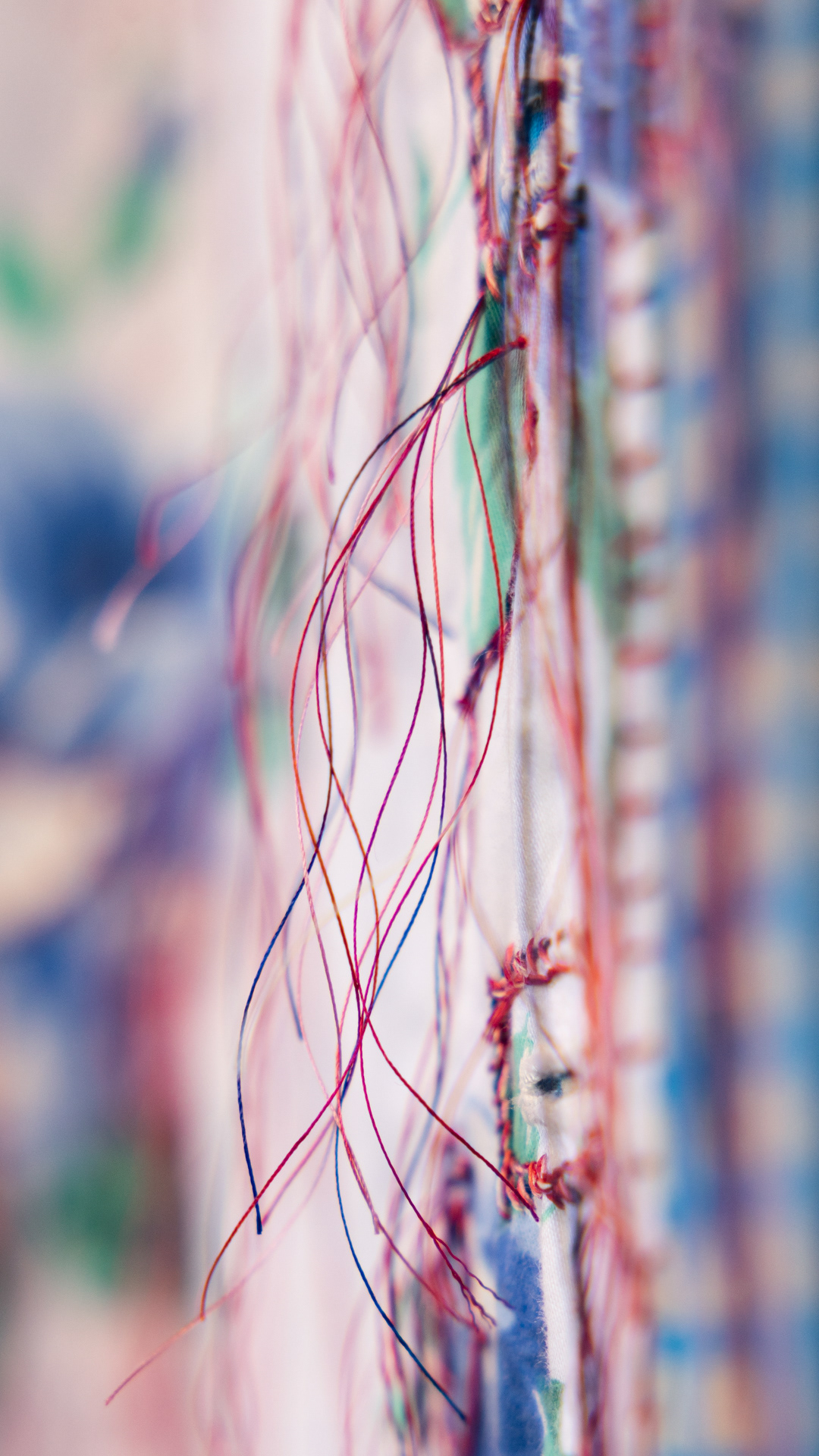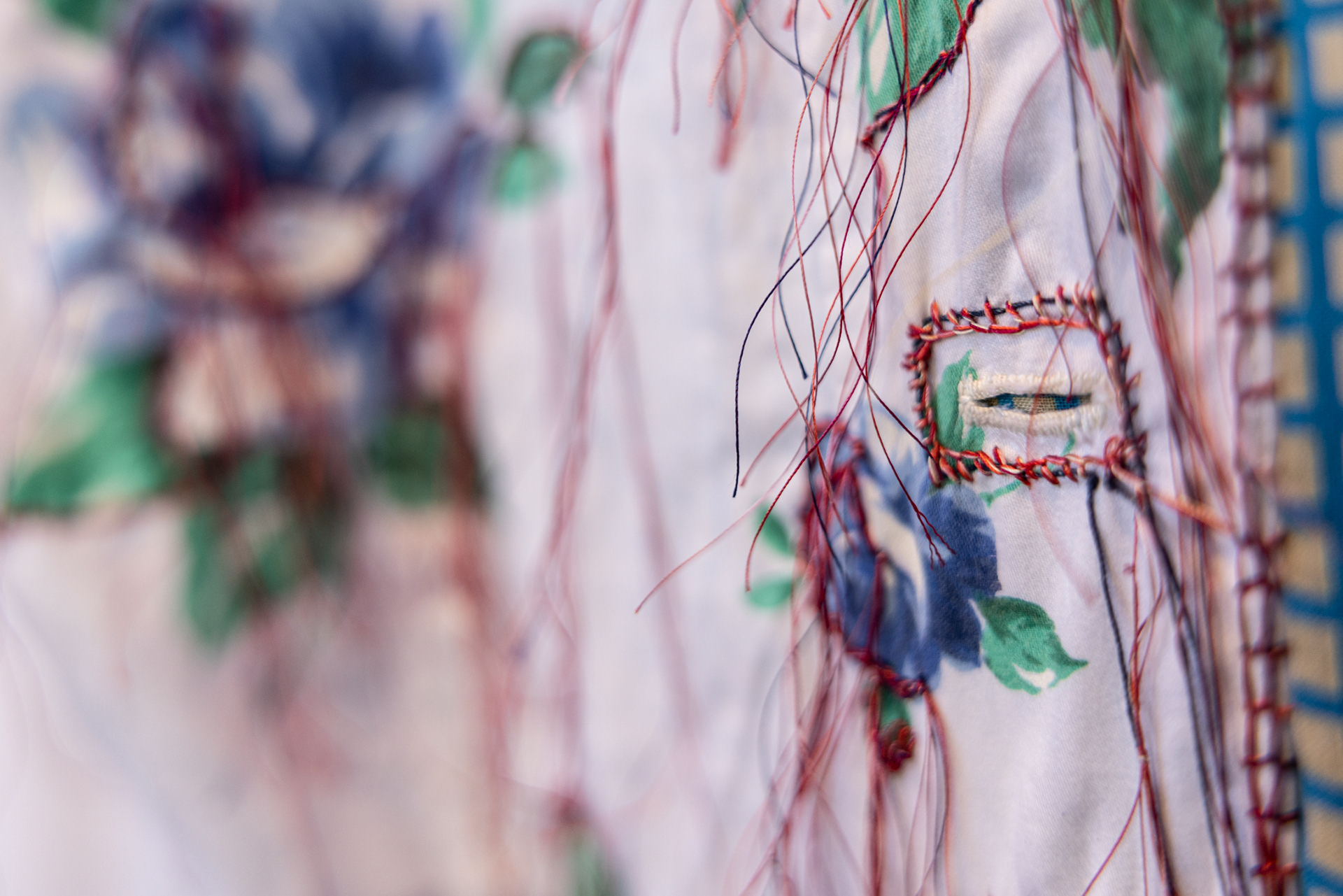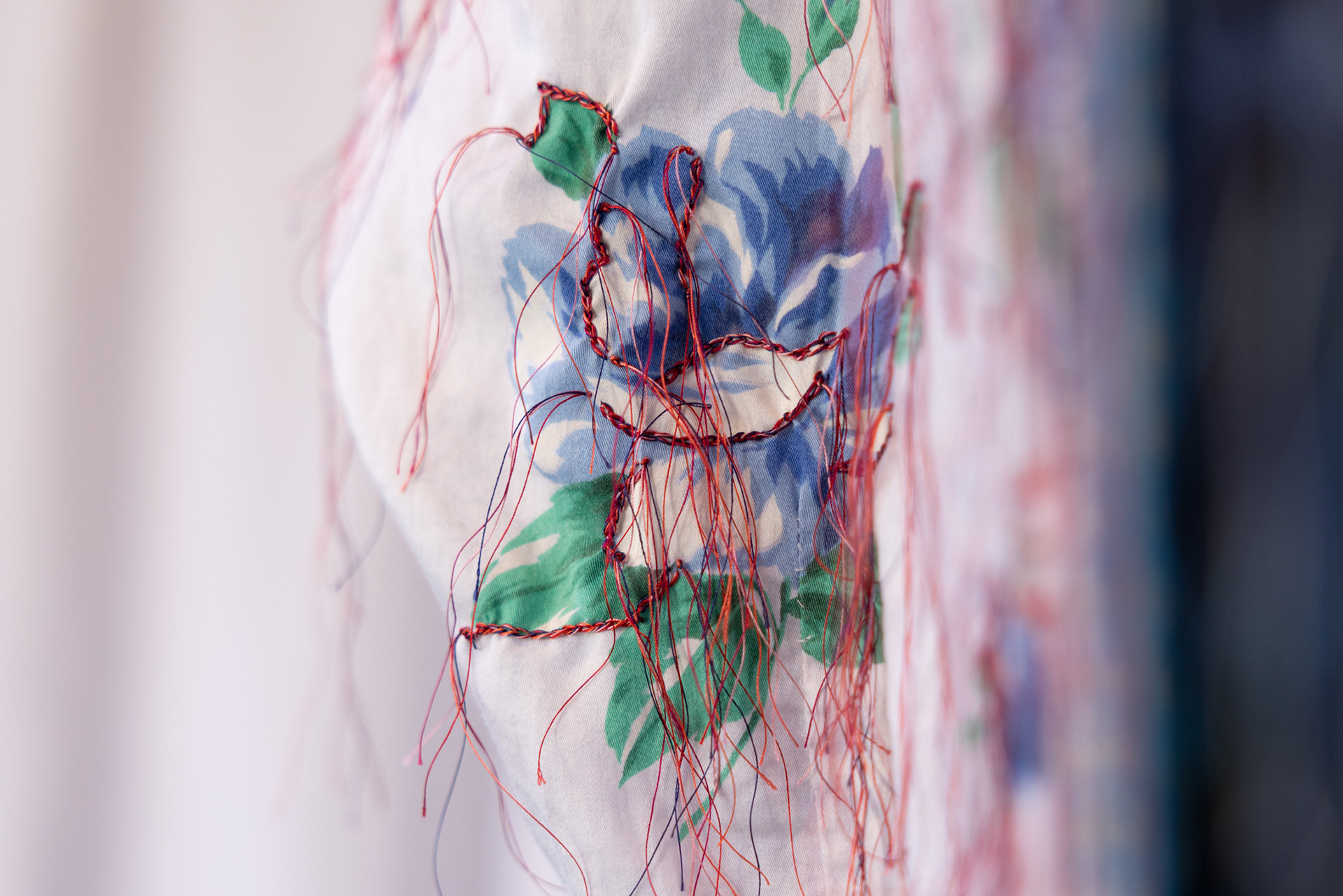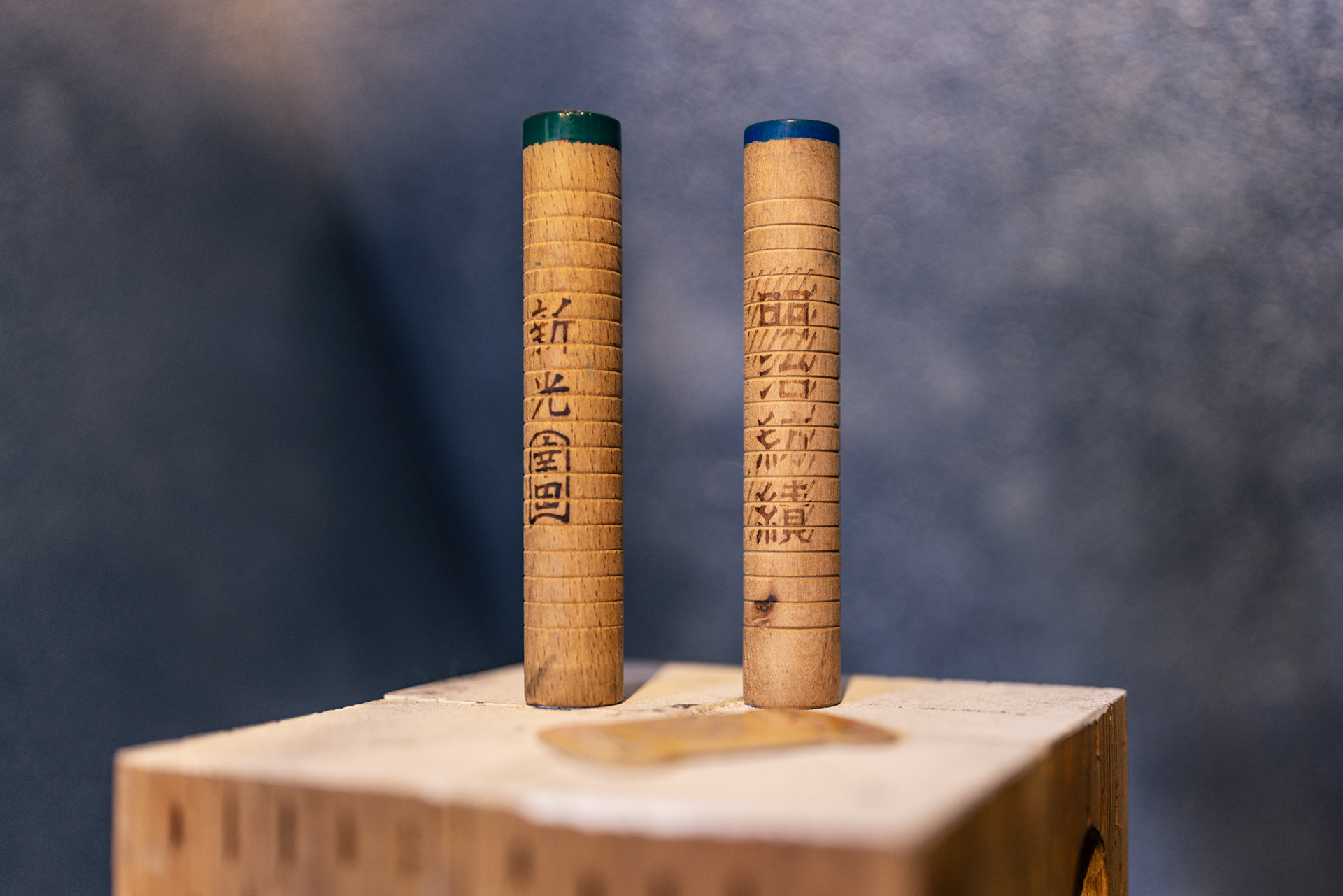 About the artist:
Kon Aduki is a knitting artist who 
makes textile sculptures and also works with fashion brands as a knitter. 
She has been based in Kogane Studio in Yokohama, Kanagawa since 2014.
Kon had many exhibitions such as 2021 Koganecho Bazar Side by Side no tsukurikata [how to make a side by side] (yokohama) in 2021 and TWS-emerging 141 Childish Child (Hongo). She recently hosts knitting workshops at Koaganecho Art School and she also gives many textile workshops elsewhere.
She graduated from Musashino Art University, Department of Scenography, Display and Fashion Design.
ニッター、造形作家。武蔵野美術大学空間演出デザイン学ファッションコース卒業。
編み物手法を用いた立体作品制作と並行し、ファッションブランドへの作品提供、サンプル・衣裳制作を開始。2014年より横浜・黄金スタジオを制作拠点とする。
主な展示に、2010年 TWS-emerging141「Childish Child」(東京・TWS本郷)、2021 黄金町バザール2021 サイドバイサイドの作り方(横浜)。
近年は、黄金町芸術学校編み物教室を主宰。テキスタイルを用いたワークショップも多数行っている。
Workshop with the Artist!
sukurou, tsukurou - Let's mend and make
Guided by the artist Kon Aduki participants during this 3 hours workshop will learn the art of mending. Bring any garment or fabric you would like to repair and learn techniques such as making patchwork, darning, and attaching buttons. ​​​​​​​
This workshop is intended for anyone above elementary school students, and it will be conducted only in Japanese. 
Date: 26 NOV 2022 (sat)
Time: 10.00 - 13.00
- participants should bring - clothes/fabric you want to mend, scissors and needles
- workshop capacity - 5 people 
- registration required
- fee - 1000円 (paid at the venue)
繕う。作ろう。
この3時間のワークショップでは、アーティスト・近あづきの指導のもと、繕いの技術を学びます。
参加希望者は修理したい衣類や布を持参し、パッチワーク、ダーニング、ボタン付けなどのテクニックを学びます。
このワークショップは小学生以上の方を対象としており、日本語のみで行われます。
日時:2022年11月26日(土)
時間:10:00-13:00
- 持ち物:繕いたい洋服・布、はさみ、針
- 定員:5名 
- 要予約
- 参加費 - 1000円(当日会場にてお支払いください。)
---------------------------------------------------------------------------------------------------------------------------------------------------------------------------------------
主催:ONA project room、「隅田川 森羅万象 墨に夢」実行委員会
共催:墨田区  
協賛:株式会社東京鋲兼, 東武鉄道株式会社
※ 「隅田川 森羅万象 墨に夢」実行委員会 事務局は(公財)墨田区文化振興財団が担っています。